Spring Break—Words that evoke a myriad of emotions. Depending on how old you are and where you live these can be good or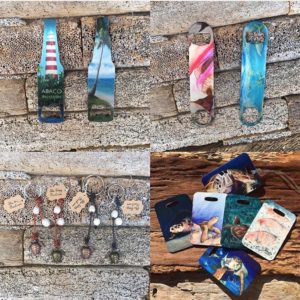 not so much…
But for many it is a right of passage and something to look forward to. If you are lucky, it involves travel to tropical climates, friends old and new and almost always, parties on the beach.
Safety First
I wanted to direct this short blog to those of you planning for your spring break. First of all, your emphasis should always be safety first.  Go with and stay with friends you know and trust and ALWAYS STAY TOGETHER. Ultimately, you want to have fun, but be smart about it.
Being smart, also means planning ahead.
Be sure when you are packing for tropical climates, in addition to necessary items like sunscreen, you take along some fun accessories with a tropical twist.  We hope before you leave that you have a look at some of the cool tropical items we
have both TurtleLady.com and our Etsy store of Turtle Lady Art. We have lots of beautiful jewelry options, in addition to bottle openers and key rings.
Turtles, pearls, leather and more for guys AND gals
Nothing says the beach more than turtles, pearls and items that reflect the ocean. At both of our stores, TurtleLady.com and Turtle Lady Art on Etsy, we have a variety of fun and trendy options for guys and gals from bottle openers with tropical images, t-shirts in 100% Cotton with our "spokes-turtle Elmer" on them or Hanes Sunshirts with built in SPF 50 sun protection
featuring vibrant sea life images, stand out bag tags for your luggage to be easy to spot, and lots of jewelry options.  Our colorful tie on turtle bracelets and anklets to our simple leather turtle bracelets are very popular.  They layer with anything or make a statement all on their own.  We
also have some beautiful necklaces with turtle and star fish charms. And pearls. Lots of pearls. On all sorts of items.
The Edgy Pearl at Etsy
Speaking of pearls, our sister store, TheEdgyPearl, at Etsy, has quite an array of pearl items, including the very popular Wraps. The Wraps can be worn as a bracelet, cuff, necklace or even an easy belt. They feature your choice of leather strung with pearls, gemstones, metal beads—truly a statement piece on their own and stunning when layered. There are other choices of brac
elets, necklaces and earrings too. Do yourself a favour and have a look. The beautiful items can be worn all year round, but they also let everyone know you are either beach bound or have had sand between your toes at some point.
In case you forget…
We hope you will plan ahead and take some of our items with you on your spring break adventure. But in case you forget, you can always check us out when you return if you forgot to purchase a little souvenir for yourself or someone else. It can happen with all the parties and fun to be had. Please don't forget that our tropical images can be found on a wide variety of merchandise so it is easy to treat yourself or someone else once you are back home. Our items make great gifts all year round, whatever the occasion.
Help a Cause
And don't forget, when you shop on TurtleLady.com, we do partner to raise funds and awareness for several very worthy sea turtle groups and a local (to us) human resources group. It doesn't cost you anything except a few seconds of your time to check a box when you check out on our secure system on the website store. We take care of the rest.
So have an amazing, memorable and safe spring break. We hope we will be along for the fun!